A few words from Doug about
his new CD, "Hornithology":

This album is dedicated to my family and friends.

Thanks to all of you listeners who support us musicians both by buying our CDs, and by attending live performances. Without your patronage we would all be in our basements playing to the walls and the crickets. Jazz is a truly unique American art form and as such deserves to survive, perpetuate, and evolve; and with your help will continue to do so.

Special thanks to Andrew MacFarland, my junior high school band director. It was he who in 1965 turned me on to the likes of Buddy Rich, Stan Kenton, and Woody Herman. All this happened after my extensive sports career, which consisted of the last thirty seven seconds of our first seventh grade basketball game, where I double dribbled to the wrong basket after the ref had blown the whistle. It was at this point in my life when I chose to become music devotee and sports outcast, a decision which I have never regretted to this day.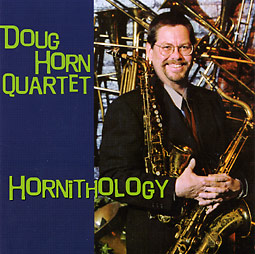 FOR EDDIE
PUPPY'S PET PEEVE
THE VERY THOUGHT OF YOU
DEB'S DREAM
WHAT A DIFFERENCE A DAY MADE
ONCE UPON A TIME
AUTUMN COMES A CALLIN'
I WANT TO BE HAPPY
BLAME IT ON MY YOUTH
SAMBA DE PLAYA (Samba De Beach)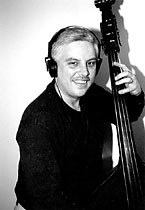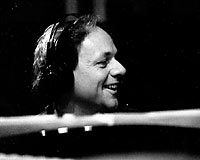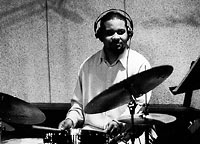 Photos by David Koether
Thanks to super-bassist and dear friend Paul Keller, whose tireless guidance and helpful direction guided me through all stages of this project. Paul is as at home in the studio as he is on the couch. We are all fortunate to have him living in the Ann Arbor area, as he surely could work anywhere on this planet, and frequently does just that. I am proud to have my album available through his PKO Records label.

Thanks to my old pal Terry Lower, who on land or sea swings so hard and impeccably, that listeners are compelled to groove uncontrollably. From Battle Creek, Michigan, home of Kellogg's, he deserves the title of "Terry the Tiger". He's GRRRRREEATTT!!!!

And finally, thanks to young lion and buddy Sean Dobbins, whose tasteful and mature style helped propel and complete the rhythm section. It was a pleasure to have him aboard and I look forward to his continued success and future recordings.